Careers
Institutional Knowledge
At IOP, we know that continual collaboration with clients is key to success. Our teams – from leadership through onsite support – are readily accessible and actively involved throughout the lifecycle of a project. We work alongside our clients, focusing not only on their current requirements, but also on the mission they support.
IOP has developed a reputation as Subject Matter Experts in our field, deliberately serving only Federal agencies, working together to address critical issues to ensure the health and safety of our nation. Simply put, IOP understands the federal space.
Careers
People-First Culture
At IOP, morale is paramount. We invest in our people relentlessly, both professionally and personally, as we care about not only their success, but also their happiness. We want to positively impact each and every individual who joins the IOP team, not because it is good for business, but because it is right. In doing so, we empower our teams to bring their best selves to bear in meeting our clients' needs, as we understand it is impossible to divorce a final product from the people who create it.
At IOP, we relish opportunities to take on the toughest challenges – those that others can't or won't tackle. IOP teams are unafraid when facing the hardest problems in government IT, including modernization, data and cloud migrations, analytics, and program management. We deliberately staff teams with diverse backgrounds, varied academic competencies, and both junior and senior staff to enliven problem-solving. We pursue client engagements that have the biggest impact on their organization's mission.
Careers
At IOP, You Will Feel Valued
For us, the employer-employee relationship is a two-way street. We hire smart, creative, eager people who we know will contribute positively to our company. We do this with the intention of, in turn, investing right back into our people. We know the best way to build and grow a thriving company is to place the company's culture at the forefront. IOP believes that a people-focused culture is the only way to go.
Built into our culture is a contagious curiosity and the idea of constant learning. IOP grows our employees, both professionally and personally – we genuinely care about our employees' happiness and success. As a rule, we practice compassion and understanding in everything we do.
We discourage deference and the fear of mistakes and encourage the sharing, and implementing, of new ideas. We know that it's our people who make us great above all else, so we give back to them in all the ways we can. It is no secret that people will often give what they get. At IOP, you will feel valued.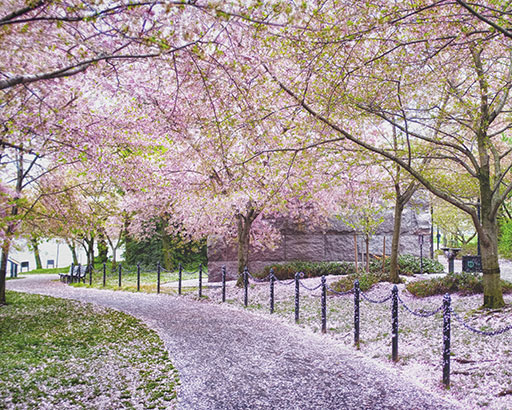 INTEGRITYOne Partners is always searching for bright, motivated professionals to join our growing team. We endeavor to create an environment where intelligent and talented people at various experience levels can thrive. While we value experience and education in candidates, we look beyond what's "on-paper" and try to find individuals with the right mix of personality, values, and—most importantly—potential and desire to perform at high levels.
IOP is among the top companies in the Washington, D.C. metropolitan area with an award winning corporate culture. If you're interested in joining a team of consultants that will challenge you, support your professional and personal development, actively encourage a culture of learning and growth, and enable you to make an impact on the nation's leading agencies, then apply today.
Careers
Perks And Benefits
Each employee contributes directly to our growth and success. We offer each employee the following:
Competitive Salary
IOP offers employees a competitive salary. Our people are the best at what they do and we believe they deserve to be compensated appropriately for their work.
Social & Community Involvement
We offer each employee 12 hours every year of Social and Community Involvement leave. Employees can use these hours to do things like volunteer, attend a protest, or vote, etc. We want to empower our employees to be involved with matters that are important to them.
Bonus Program
Employees receive an annual bonus that is commensurate with their performance that year. In addition, IOP provides merit-based bonuses throughout the year of varying sizes to employees who go above and beyond expectations.
Employee Wellness
IOP provides the opportunity for employees to participate in multiple 5k, 10k or even half marathon events together every year. We believe it's important to give back in this way, among others.  These events also allow IOPers to come together outside of work for a common cause, building and strengthening relationships between them.
Healthcare
Our employees receive comprehensive healthcare options. These include three different healthcare packages offered by Kaiser Permanente. Additionally, we offer dental, eye, disability and life insurance among others.
Quarterly Town Halls
We are a small company of busy people working on various client sites. We believe it's important to gather together in one place every few months to reconnect, share updates and plan for the future. Relationship-building among IOP'ers ensures the happiness and success of our people and, therefore, our organization as well.
Commuter Benefits
All employees have the option to receive monthly commuter benefits of up to $250. This monthly amount can be attributed to public transportation, ride sharing services, and/or parking.
Paid Parental Leave
IOP is proud to offer employees Paid Parental Leave. This includes three weeks of paid leave for new parents and the ability to use leave within the first 12 months of birth, adoption, or foster placement.
Employee Development Program
In support of IOP's culture of continual learning, our employees have access to a training budget that consists of restricted and unrestricted funds. The unrestricted funds may be used on any type of training or personal development (and we mean it when we say "any type"). The restricted funds are self-directed and must be aligned with organizational goals – a large part of which include IOP's learning culture.